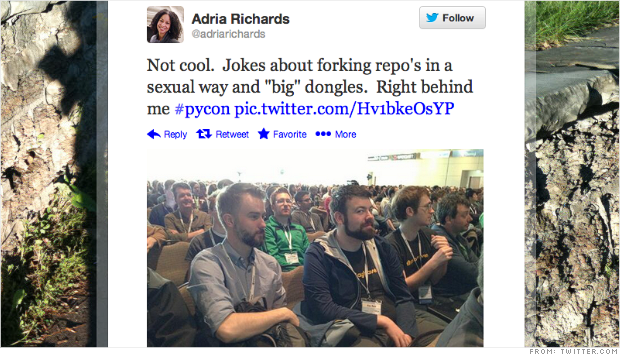 Over at CNN, Laurie Segall writes that Sexism at startups has been thrust into the limelight following a bizarre chain of events at a recent tech conference.
This incident is indicative of larger problems in the tech industry," said Nikki Stevens, director of Engineering at Refinery29, a fashion startup. "What's hard is she isn't the first person to get fired for speaking out, and she won't be the last."
Read the Full Story.